What We Do
Pro Swell provides expert advice to existing operators or new developers working to develop a surf venue project. Our proven and diverse team has extensive attraction industry experience that will help ensure a world-class, safe, and efficient operation that will be financially sustainable.
Planning & Advisory
We ensure that your project will have realistic goals and will be designed appropriately to maximize your return on investment.
We develop project feasibility, business plans, organizational structure, and development & operating budgets.
We develop capacity requirements to ensure that your project is appropriately sized, operationally efficient, and includes all the elements needed for long-term sustainable operations.
We advise on technology, attraction mix, and other program elements which will allow for optimum guest satisfaction and highest revenues.
Implementation & Management
We will work to develop and execute a strategy to ensure that your surf park project achieves fixed and measurable goals, mitigate arising challenges, and favorably position the operation for long-term success.
We provide full venue opening, training, and management services that will deliver an efficient and profitable surf park operation.  We are flexible and offer a range of options for both short and long term management of your project.
We can deploy on-site teams to address every aspect of opening a new surf park project.  Our team can setup your operations, marketing & sales, guest services, HR, finance, IT, and maintenance departments.
Turn Key Solutions
We can assist with the development of an authentic 360° surf experience for hard-core surfers, first-timers, and families alike in a surf-inspired mixed-use lifestyle environment. We can provide the expertise and the manpower needed to take a project from the design and planning phase thru operations.
We understand the challenges of integrating a surf park into your existing hospitality operation or within a mixed-use development.  We can provide the expertise needed to deliver a comprehensive and cohesive guest experience while optimizing revenue management and occupancy rates.
An Experienced and World Class Team
The combined experience between MR-ProFun, a world leading operation of amusement attractions, and Swell International, a global development company delivering surf lifestyle and experience-driven developments that successfully integrate world class lodging, F&B, surf, sport, and attractions puts us in a unique position to help make your project a reality.
Our team consists of some of the most experienced professionals found in the surf park and attractions industry. We have the international hands-on expertise necessary to deliver all aspects of an authentic surf lifestyle project.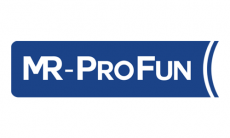 Since 1980, MR-ProFun has worked hard to earn the trust of more than 350 clients in 50+ countries, and it shows through our 250 years of shared experience in planning, advisory, training, implementation, and management services for visitor attractions such as water parks, theme parks, museums, brand centers, and world expositions.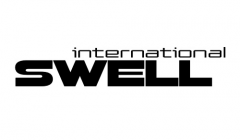 Swell International is a global development company with a rigorous, bottoms-up approach to guest experience curation, we design and bring unique, experience-driven developments to market that successfully integrate authentic elements of each location with world-class lodging, F&B, and attractions.

Copyright © 2021 All Rights Reserved